Your Account
Job Seekers, Welcome to MiningJobs.org
Sr Manager, Vehicle/Track Testing and Evaluation Specialist
ENSCO, Inc.
Sr Manager, Vehicle/Track Testing and Evaluation Specialist
ENSCO, Inc.
Details
Posted:
September 23, 2019
Location:
Type:
Full Time - Experienced
Years of Experience:
5 - 10
ENSCO is seeking a Senior Project Engineer with strong experience and an established reputation within the railroad industry to manage and lead efforts focused on providing research, consulting and testing services to the railroad and transit industries in the areas of vehicle design, vehicle dynamics and vehicle/track interactions with a focus on passenger rail safety. Services may be conducted for railroads, transit operators or agencies directed at safety oversight. 

Responsibilities for this position will include: 
Management of projects in rail safety consulting services. This will involve business and technology planning as well as technical and scientific program leadership to include business development.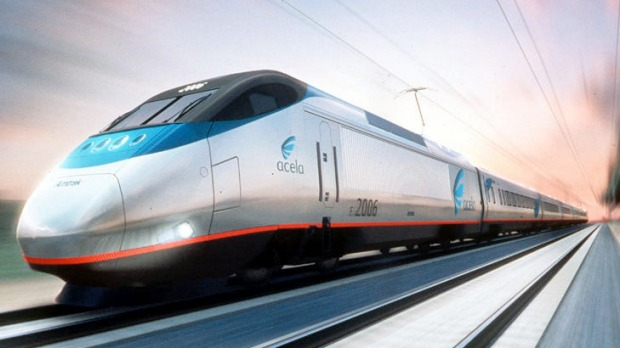 Efforts will focus on a wide variety of aspects, but will include the following:
 
Vehicle acceptance testing, to include ride quality, braking performance and noise/vibration levels
General investigations to identify issues related to railroad vehicle components, overall vehicle performance and/or track issues
Vehicle design considerations
Consideration of the interaction of wheel and rails and factors that influence each
Modeling of vehicle dynamics
Consulting on the use of inspection and testing data for track and vehicle maintenance

Participation in these efforts will include:
Providing technical direction and supervision
Writing research plans, test reports and briefings
Analysis of data
Project planning and financial/cost management
Development of cost/technical proposals
Marketing of ENSCO's services to the railroad community
Want to learn more about working for ENSCO Rail? 
Click the below link or copy/paste in your browser to view the ENSCO Rail Careers & Culture Handbook: 
https://bit.ly/2kHdfKh
Qualifications Required (Skills)
BS degree in Mechanical Engineering or equivalent with a minimum of 10 years of relevant professional experience
Specific experience in railroad industry with vehicle safety or vehicle/track interaction issues
Familiarity with vehicle dynamics modeling
Testing/analysis experience in an applicable engineering field
Project Management experience and demonstrated profitability managing major projects
Experience with the management of resources (employees and sub-consultants) to deliver on time and within budget guidelines
Effective client management skills with a record of successfully winning new business
Excellent customer relationship building and listening skills
Excellent written and verbal communication skills
Must be able to work independently and as part of a diverse interdisciplinary team
Must be able to safely climb a 15 foot high ladder to gain access to railroad cars
Ability to travel up to 10% of the time

The selected candidate may be required to submit to fingerprinting, drug screening, and additional background investigations in connection with this position.

Wearing safety equipment (hardhat, steel-toe boots, protective vest and protective eye glasses) when working on railroad properties is also a requirement. ENSCO will provide all necessary safety equipment.

Qualifications Desired
MS degree or higher in an engineering field
Experience with wheel/rail interaction issues including wear, rail corrugation, stability, lubrication, rail grinding and wheel/rail profile design
Rail vehicle design experience
Active contributor in relevant professional organizations within the rail industry (e.g. participation in or leading of committee meetings/working groups, presentation of research, review/publication of papers for sponsored conferences/journals)
Internal Position Title: Sr. Project Engineer
Employment Status: Regular Full-time
General Education/Years of Experience: BS or equiv; min 10 yrs prof exp
Background Check Type: 7 year
Export Control and Licensing
This position may involve access to technology or technical data that is controlled under U.S. export control laws and regulations and the release of which to a foreign national may require an export license from the U.S. Government.
Recruiter: Deborah Morse
Division Description
ENSCO's ATE Division is recognized globally as a leading provider of railway infrastructure inspection technology. Our products and services are provided to governments and railways in more than 12 countries on five continents. ENSCO work helps prevent train derailments and has a significant impact on the protection of human life, the environment and the economy.

Our team of more than 145 staff supports leading-edge technology projects in many exciting areas:
Sensor systems integration: inertial, positioning (GPS/RFID), laser scanners, imaging (line scan, area scan, thermal), ultrasonic, ground penetrating radar, LIDAR
Autonomous deployment of sensors, positioning systems and wireless communications on active rail cars to inspect railways
Machine vision algorithm development to detect conditions traditionally inspected by humans
Enterprise web-based data management systems to display, report and conduct big data analytics
ENSCO's ATE Division is an exciting place to work and grow with many key benefits for technical staff, including:
"Innovation Fridays:" Staff is given time to create and experiment with new processes, best practices, and technologies in their field.
Involvement in all levels of the design and development process: Significant experience is gained that is not always available at larger companies that typically reserve serious engineering tasks for more seasoned staff.
Direct exposure to customer management, financial management and business development.
Working in ENSCO's Rail Division provides a means to acquire a wide range of practical skills and experience in a short period of time, work on exciting and ground-breaking technology projects that impact transportation safety and offers domestic and international travel opportunities if desired.

ENSCO provides a stimulating, collaborative, multi-discipline environment with coworkers from diverse technical and cultural backgrounds working together to make the world a safer place. Come join a stable and growing company and experience the reward of seeing the results of your work make a real impact on solving some of the world's most challenging problems.
Strength in Diversity
ENSCO, Inc. and its wholly owned U.S. subsidiaries are equal opportunity/affirmative action employers, committed to diversity in the workplace. All qualified applicants will receive consideration for employment without regard to race, color, religion, sex, gender identity, sexual orientation, national origin, disability, or protected veteran status, or any other protected characteristic under state or local law.
Internal Number: 1623BR
About ENSCO, Inc.
ENSCO, Inc., and its wholly owned subsidiaries represent a $140 million international technology enterprise, headquartered in the Washington, D.C., area. For 50 years, the ENSCO group of companies has been providing engineering, science and advanced technology solutions that guarantee mission success, safety and security to governments and private industries worldwide. ENSCO operates in the aerospace, avionics, national security and rail sectors. Field offices and subsidiaries, representatives and partnerships are located throughout the United States and around the world.
BACK TO TOP
Powered By